We at Memorial Funeral Service believe that it is important that every customer has the option to learn as much as they want about funeral services and their rights.
Therefore, we have provided some links to some excellent websites that provide comprehensive materials for your information.
Funeral Plan - This is a wonderful site with lots of information on services, pre-planning, and more.
National Funeral Directors Association - their consumer rescources sections provides valuable information regarding funerals and your rights as a customer.

Cremation.com - this site provides a wealth of information on cremation and issues associated with cremation.
About (Dying) - a free resource from the New York Times Company that provides lots of information and links.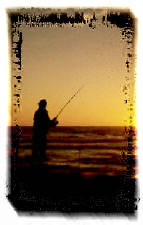 Below are some files that you can download and read that will also provide you information on cremation laws in North Carolina and consumer rights.

Memorial Funeral Service
P.O. Box 17235
Winston-Salem, NC 27116
Phone: 336-712-1770
Fax: 336-712-1771

©2006 - 2017 Memorial Funeral Service
For questions about the web site please